You can make a meaningful difference in the lives of veterans and shelter animals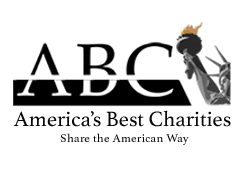 Donate monthly
Monthly giving is an easy and efficient way to sustain our lifesaving work for veterans and homeless animals all year long.
Hardship fund
Keep veterans and pets adopted through our program together during financial crises or personal hardships.
Hero fund
Give financial assistance to veterans for their pets' essential, life-saving, and palliative medical care.
Donate your vehicle
Turn your old car, truck, boat, or other vehicle into a charitable donation for veterans and shelter pets. Pickup is free and your donation may be tax-deductible.
Matching gifts
Double or triple your gift at no extra cost to you if your employer matches charitable donations. Some employers will even match donations made by spouses and retirees.
Planned giving
Sustain our lifesaving work for veterans and companion pets while enhancing your legacy through philanthropy.
Pets for Patriots, Inc.
218 E Park Avenue, Suite 543
Long Beach, NY 11561
Please make sure your name and address are on the check; we cannot accept anonymous gifts.
Save us money! Include your email address if you have one.