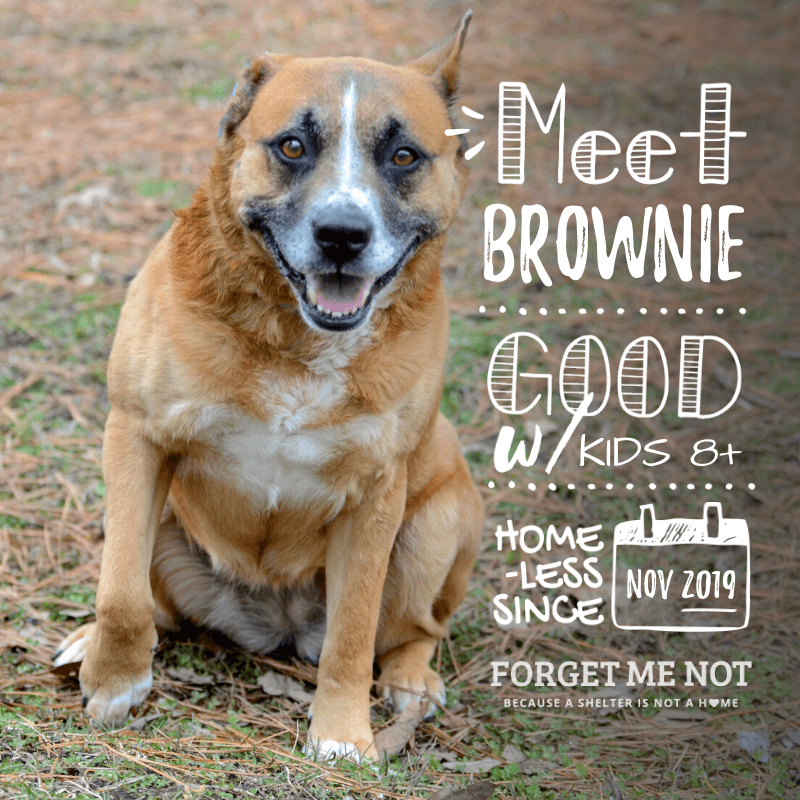 Adopted!
The Basics
My name is Brownie
On my last birthday, I was 6
I am a girl
I've been homeless since November 23, 2019
The Good Stuff
My best trick is making blankets disappear...now you see 'em, now you don't!
Me in three words: What did I do. Okay, that's four words. I'm a really good girl, except for the blanket thing...
How I feel about other critters: I like some doggies, but since I'm a little picky we'd need to meet and greet. And cats? Fuhgettaboutit!
My absolute favorite thing to do in the world is to sit with my human. Now I just need to find one of my own...
This is what I dream about when I dream about my perfect person or family: someone who won't dump me just because I'm more mature or a little soft around the middle...I mean hey, who isn't? Maybe we can get back into shape together! But seriously, my ideal home is patient and loving, where my humans are my BFFs. Mostly I want people who will love me for the sweet, gentle creature that I am, and make me feel secure that I won't be abandoned ever again. And did I mention I'm good with the kiddos? Best with children 8 and older!
My Shelter/Rescue Representative
The shelter/rescue caring for me is Jersey Shore Animal Center
It's located in Brick, NJ
I'm available to be adopted out of state.
Contact this person to meet me Laurie Fasinski
Call: (732) 920-1600
Email:

[email protected]